Where is my Camera icon/button? No, I can't figure it out!
If you love to take pictures at anywhere at anytime,
and take photograph at anywhere anytime,
you really need try this amazing and fast RightNowShot!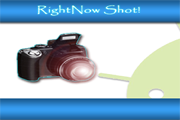 *** Features ***
>>Camera button : Replace camera button, protect camera button, don't like the long press open camera app, or some devices has no camera button.
>>Camera Widget : What page did you put ? Notification bar really fast! Did't waste your desktop space by widget.
>>Some Task Switcher : All in one and custom apps, too complex for almost people! Let's simple ! Just use RightNowShot !!
Just slide down the Notification bar and choose RightNowShot, going to Camera or Video by system default build-in apps.
* How to use :
1.Run the RightNowShot!
2.It will stay on Notification Bar and have a
camera icon.
3.When you want to take a picture or photograph,
please slide down the Notification Bar and
you will see the RightNowShot.
4.Just click it and you can choose camera or video
picture to take pictures/photograph Now.
5.Automatically started at Boot.
Step 1 : Sliding your Notification Bar down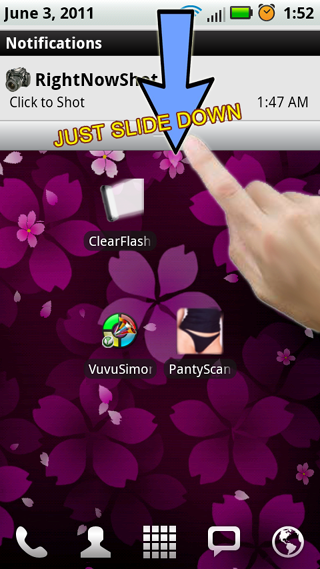 Step 2 : Choose your camera/video icon to Start.
Note that SMS permission for upgrade to paid version purpose only.
If you have any issue of your device, or some
suggestion, please write here.